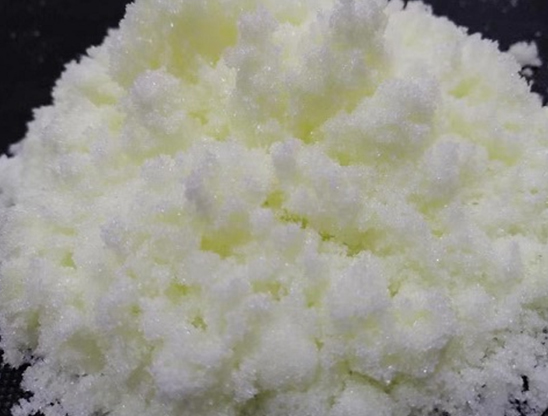 Product introduction
Crystalline Aluminum chloride or hexahydrate Aluminum chloride, Molecular formulaAlCl3•6H2O, is a white or slightly yellow crystal, having a slightly hydrochloric acid taste, widely used in water treatment, casting, papermaking, medicine and other fields. Our products are further purified into white crystals.
Application
1. It is used in the treatment of drinking water, especially the treatment of low temperature, low turbidity and alkaline water.
2. Mainly used for precision casting, as a hardener.
Compared with magnesium chloride and ammonium chloride as hardeners, A has small usage and low comprehensive cost.
B. Aluminum chloride is used as shell hardener, with high shell strength. The comprehensive yield of the product is about 3% higher than ammonium chloride and magnesium chloride as shell hardener.
C No harmful gas is discharged in the production process, which improves the working environment of workers.
3. It can also be used in medicine, cosmetics and other industries.
Quality indicators:
| | | |
| --- | --- | --- |
| indicators | premium grade | first class |
| appearance | white crystal | white crystal |
| crystalline aluminium chloride ≧% | 97.5 | 95.5 |
| iron ≤% | 0.002 | 0.01 |
| water insoluble substance≤% | 0.025 | 0.1 |

Storage and packing
1. Using the outer plastic woven bag, lined with polyethylene plastic bag packaging. Net weight 25 kg/bag
2. The product should be stored in a cool and dry place to prevent rain and dampness, and the package should be damaged.
3. Under the above packaging and storage conditions, the shelf life of this product is 6 months from the date of production.