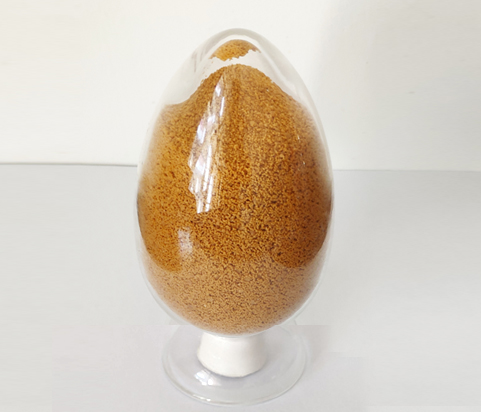 Product introduction: A new water purification material, inorganic polymer coagulant, referred to as poly Aluminum, known as PAC(Poly Aluminum), it is between AlCI3 and Al(OH)3, a water-soluble inorganic polymer, chemical formula is [Al2(OH) NCL6-NLM], m represents the degree of polymerization, N represents the neutral degree of PAC products. In product M, N =1-5 is a highly charged polymerized loop chain with Keggin structure, which has a high degree of electrical neutralization and bridging effect on colloid and particulate matter in water, and can strongly remove micro toxic and heavy metal ions, with stable properties.
The color is yellow or light yellow, dark brown, dark gray resin solid. The product has a strong bridging adsorbability, in the hydrolysis process, accompanied by coagulation, adsorption, precipitation and other physical and chemical processes.
Product features:
1. Fast flocculation, good activity and good filtration.
2. do not need to add alkaline assistant, in case of delirium, its effect does not change.  
3.suitable for wide PH value, strong adaptability, wide use.
4. Less salt in treated water.
5.can remove heavy metals and radioactive substances to the water pollution.

To use:
This product can eliminate bacteria, deodorize, remove fluorine, aluminum, chromium, remove oil, remove turbidities, remove heavy metal salt, remove radioactive pollutants, and have a wide range of USES in the process of purifying various water sources.
1. Purify drinking water and sewage.
2. Purifying industrial water, industrial waste water, mine, oil field return water, purifying papermaking water, metallurgy, coal washing, leather and various chemical sewage treatment, etc.
3. Industrial production and application; Paper sizing, dyeing and bleaching, cement accelerator, casting hardener, refractory binder, glycerin refining, cloth anti-wrinkle, medicine, cosmetics and other industries, wastewater can be recycled.
4. in the oil refining industry, used for oil and water separation, the effect is very good.
5. The company can produce series of products with different specifications according to users' requirements

Main indicators:
Item

Indicators

drink water

undrinkable water

liquid

solid

liquid

solid

superior grade

top grade

superior grade

top grade

aluminium oxide (AL2O3) content/%≥

10.0

10.0

30.0

28.0

10.0

27.0

basicity %

40-85

40-85

40-90

40-90

40-90

40-90

density (20℃)/(g/cm3)≥

1.15

1.15

-

-

1.15

-

water insoluble substance content/%≤

0.1

0.3

0.3

1.0

0.5

1.5

PH(1% aqueous solution)

3.5-5.0

3.5-5.0

3.5-5.0

3.5-5.0

3.5-5.0

3.5-5.0

ammonia nitrogen (N) content%≤

0.01

0.01

arsenic (As) content%

0.0001

0.0002

lead (Pb) content%

0.0005

0.001

cadmium (Cd) content%

0.0001

0.0002

mercury (Hg) content%

0.00001

0.00001

dexavalent chromium (Cr6+)%

0.0005

0.0005

Packing and storage: The solid is packed in 25kg bags with inner plastic film and outer plastic woven bag. The products should be stored in dry, ventilated and cool place in the room without being exposed to moisture.